AREA DIAMETER-The Area Diameter (also known as the Equivalent Disc Diameter (ED)) is the diameter of a circle having the same area as the particle. This size parameter is used to verify laser diffraction results

LASER DIFFRACTION ASSUMES ALL PARTICLES ARE ROUND

EQUIPMENT LEASING AND RENTAL PROGRAMS AVAILABLE

NEAR PERFECT SIEVE CORRELATION (IMPOSSIBLE TO DO WITH LASER DIFFRACTION)

DYNAMIC REAL TIME ANALYSIS SHOWS ALL ANGLES OF THE PARTICLES

ONE CLICK OF A MOUSE OPERATION

OCCHIO ESR-C PARTICLE ANALYZER FOR COFFEE

Measures particle size, shape, and color for whole bean coffee, ground coffee, instant coffee

MOISTURE, PARTICLE CHARACTERIZATION, COLOR, AND SAMPLING

ALL RIGHTS RESERVED

589 Rappahannock Drive WhiteStone Va 22578

Tel (804) 435-5522 Toll Free (866) 244-1578 Fax (703) 991-7133

www.coffeelabequipment.com 


Technical Sales & Support

Telephone (804) 435-5522

Toll Free    (866) 244-1578

Hours         9 AM - 6 PM  EST   M-F

Sieve analysis is often the first method chosen by businesses for particle sizing, because it is inexpensive, usably accurate, and a direct method, and therefore easy to validate. 

Busy grinding facilities however , need to verify grind consistency, quickly,  efficiently, and frequently. Everything else that happens when preparing coffee after it has been ground, has to do with the particle size of the grind. If it isn't right, nothing else is going to be right.

As the frequency of testing grows however, so does the time, labor, mess, and noise. 

ROTAP Sieve Shakers

were developed in the early 1900's as  a means of simulating a manual hand sieving operation

Each test requires weighing, shaking, weighing, cleaning.

All laboratory tests should be done

at least three times, to establish repeatability, and eliminate errors 

Because of the noise, mess and labor involved, repeatability tests, and tests in general, don't get done.  

The first step in a sieve analysis test, is to weigh each of the sieves empty first. (TARE WEIGHT) 

The sieves are then stacked on the sieve shaker, with the larger apertures at the top. Six sieves (ASTM 12,16,20,30,40, 50)

are commonly used. At the end of the rotating/tapping period, the sieve stack is dismantled, and each sieve is re-weighed      

with the retained material, and converted to a percentage. 

General care includes cleaning and calibrating the sieves.

​Prior to the advent of digital imaging technology, laser diffraction was the only place to go, if you wanted quick, and meaningful, non labor intensive results.

Laser diffraction, however, measures particles much differently, than sieve analysis.

If particles are perfectly round, the two technologies match up nicely, because their results are based on the assumption that a particle is round. But when particulates are not round, the similarity fades quickly.  

Ground coffee particles, when sieved, are retained by the widest part of their width, and registered as that size. Laser diffraction measures angular variation in intensity of light scattered, as a laser laser beam passes through a dispersed particulate sample, and gives a better representation of surface area. Laser diffraction however, has been known to miscalculate plates and rods, and because it cannot detect shape,

cannot correlate to sieve analysis.  

​The problem becomes how to change over to an alternative method, when it is based on different measurements than your current technology. 

NEW TECHNOLOGY MAKES UPGRADING FROM SIEVE ANALYSIS A BREEZE

Dynamic Digital Image Analyzers work by dispersing particulates, and passing them by a high speed special camera, with a telecentric lens. Using proprietary monochromatic back lighting techniques, and collimated light beams, the images of particles are captured with near perfect definition, opening the door to particle shape .

MAXIMUM INSCRIBED DISC

In digital imaging, a virtual maximum inscribed disc, is used to determine a sieve correlation value.

The area in red, represents the dimension of the particle that would be retained in a sieve aperture. 

For the analysis of coffee grinds, two parameters are of primary concern, AREA DIAMETER, and  MAXIMUM INSCRIBED DISC, although there are a large number of size and shape parameters available.
SIZE & SHAPE CORRELATION PROGRAM- To match your existing sieve analysis protocol results, or to match a particular laser diffraction analyzers results,

                                                                       a correlation program is included. Enter the Coffee-Trak Results for any size or shape parameter, and then the                                                                                results from your current method. Now Coffee-Trak will read out the same as your current method.

                                                                                                                                        TURNKEY INSTALLATION

NEW! Armadillo Software developed by a team of dedicated engineers, uses AI to detect, and remove agglomerates from analysis, providing unparalleled accuracy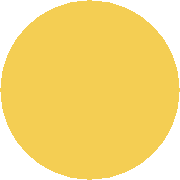 NEW ARMADILLO SOFTWARE DETECTS EVEN THE SLIGHTEST VARIANCES IN COFFEE COLOR